My Go-To Classic Coleslaw Recipe
Making your own Classic Coleslaw at home is so easy! This one tastes just like the stuff you buy at the store but is so much better for your health! Try it once, you'll never go back…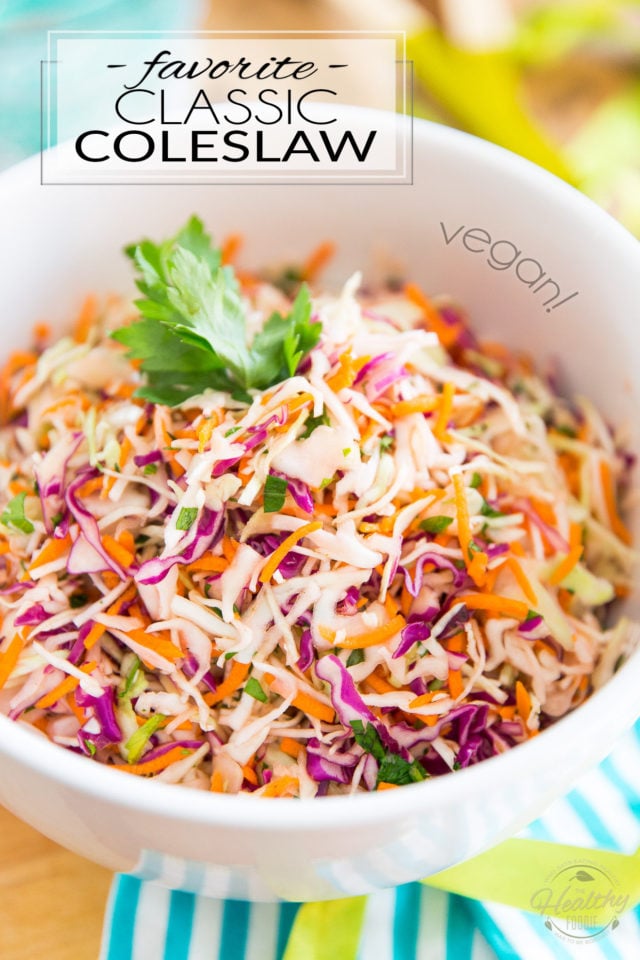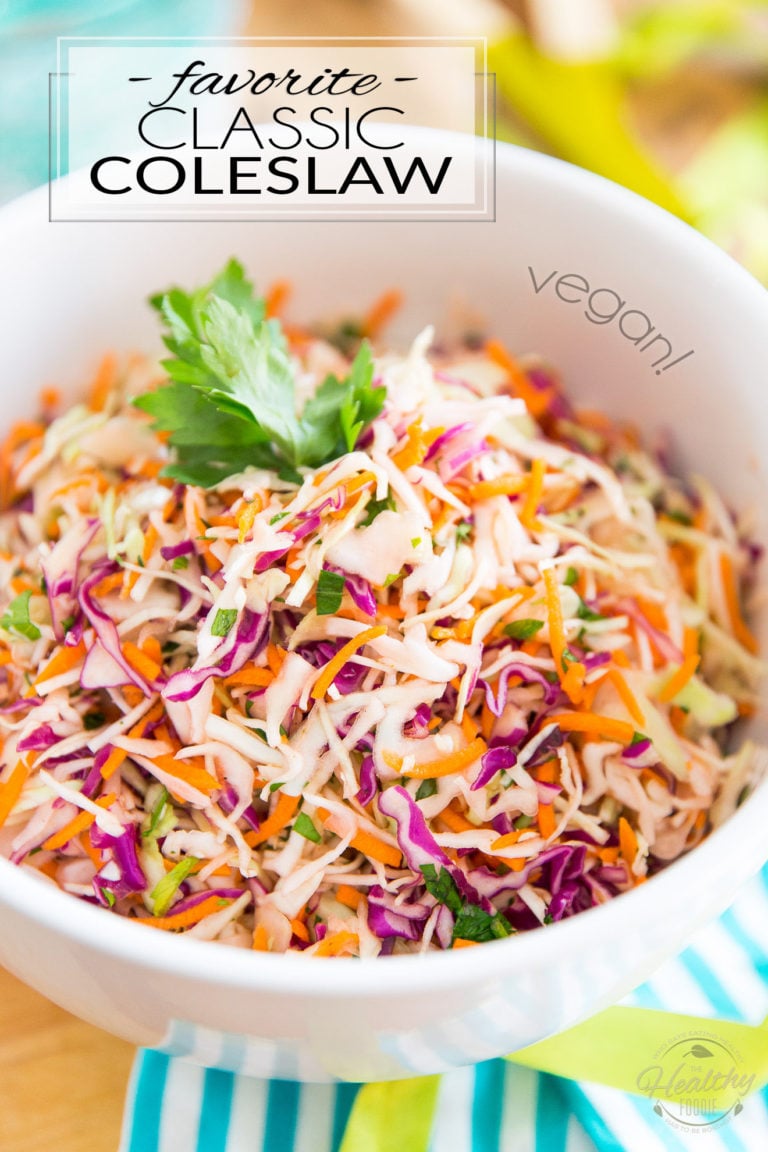 It looks like the content of my fridge is dictating the course of my posts, lately… This time, I had a bunch of cabbage that needed to be used up, so I figured I would make my usual, go-to, favorite coleslaw of all times. And that lead me to realize that, while I had already shared this recipe with you, it had been ages, and I'd since improved it a bit! And also too, my old pictures could totally use a little revamping. So I thought it was well worth the update…  Cuz I mean hey, who doesn't like coleslaw, right? 
Sometimes, though, making coleslaw can be a little bit intimidating… it's hard to get it to taste just right, like the one we're used to, the stuff we usually buy at the store, that's seemingly healthy on the surface, but so very unhealthy once one takes a good long look at the list of ingredients… Scary, I tell you! How it is that they managed to take such a healthy dish and turn it into some kind of culinary monstrosity is beyond me.
But this homemade version, I'm telling you, is super easy to make and it tastes just like the "real deal". I've no doubt that once you've made it, you will never again be tempted to go for the ready-made version; especially not if you have indeed checked that list of ingredients.
Alright, so let's make us some slaw. It's no rocket science, you'll see.
The post My Go-To Classic Coleslaw Recipe appeared first on The Healthy Foodie.